Languages are essential in the job market
Today's society is now more globalised than ever. The job market is more an demanding and competitive and being able to speak foreign languages is now more necessary than ever. The way English has traditionally been taught to young people is no longer enough.

At Lingo Language Studio, we believe that our biggest strength is our teaching staff, who highly all highly qualified with experience in English language teaching. We teach languages as a tool for communication, not simply a way to pass exams.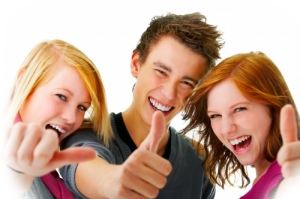 To do this, we put a lot of emphasis on speaking and understanding, though reading and writing skills are far from ignored. At Lingo Language Studio, we are convinced that that most important people are the students. The classes for teenagers are designed to be totally interactive, where our students can learn to express ideas and talk about situations, places and objects freely. The groups are made up of a maximum of 8 students of a similar level. This is a priority for us.