A young and highly motivated team
Lingo Language Studio offers you what you are looking for. Our proposal is that learning languages becomes an enjoyable experience. Our teachers are native English speakers and our teaching methods are different. As the groups are small, the atmosphere in the classrooms is friendly and we use interactive methods (games, DVDs, magazines, etc) so that the student ends up learning new concepts and perfecting the language without realising it. The management, the receptionists, the administration department, as well as the teaching staff, are all young, qualified professionals who actively participate in the running of our academy.

Our philosophy is to maintain a warm and familiar atmosphere among the team that make up our academy.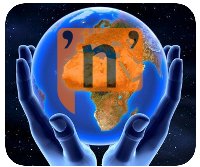 Lingo also offers Spanish courses for foreigners; this way you will also have the chance to meet foreign students and practise your new language with them.

Once a month, our students are offered the chance to take part in linguistic workshops, participating in activities and games in English, or simply chatting in a more informal environment.